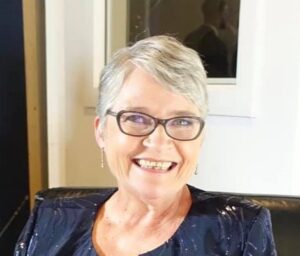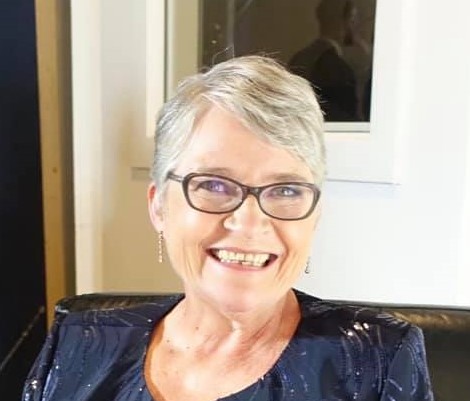 Marsha Sturdevant, Chair
Dr. Marsha S Sturdevant of District 7 (Indian Springs Village area) is a retired pediatrician from the University of Alabama at Birmingham (UAB) and former Medical Director of the Adolescent Health Center at Children's of Alabama. She has a long history of community service and is currently serving on the Board of Directors of AIDS Alabama. She previously served on the Board of Directors of Cahaba Valley Healthcare, where she still serves as the volunteer Medical Director. She is a member of the Executive Committee of the Shelby County Democratic Party representing District 7. She has led the ShelbyDems' Healthcare committee and is an advocate for Medicaid expansion, gun safety, and clear air and water. As such, she is a member of Alabama Arise, Moms Demand Action, Alabama Rivers Alliance, and GASP.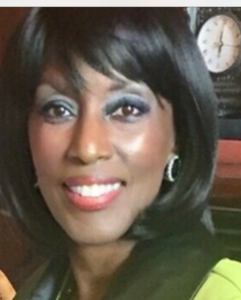 Carole Marks, Former Chair (June 2015 – November 2021)
Carole D. Marks of District 8 (Greystone) is retired from the University of Alabama at Birmingham (UAB) and Children's of Alabama. She has a long history of community involvement and service, including serving three terms as Council President of the Hueytown City Council. Carole also served as Chair of the Board of Directors for the Greystone Ladies Club. She is Past President of the Board of Directors of the Alabama Kidney Foundation; Past President, Board of Directors of the Bessemer Historical Homeowners' Association (BHHA), and Board Member, Boys and Girls Clubs of Central Alabama.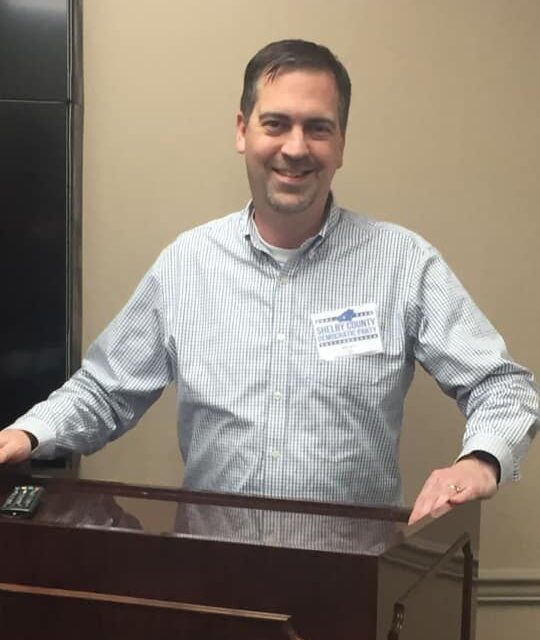 Jack Jacobs, Vice Chair
Vice-Chair of the Shelby County Democratic Executive Committee – Attorney Jack Jacobs – also serves on the State Democratic Executive Committee, as well as the Executive Board of the Alabama Democratic Party. Jack is no stranger to Shelby County, after having launched a campaign in 2018 for House District 73. He has been a faithful member of the Shelby County Democratic Party.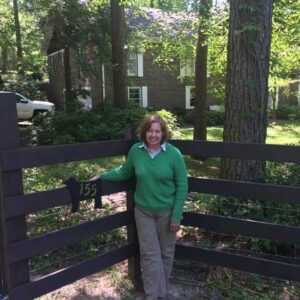 Nancy Simmer, Secretary
Nancy Simmer is a member of Montevallo First United Methodist Church where she serves as Administrative Assistant and teaches Sunday school. She supports and has active memberships in the National Audubon Society, Sierra Cub, the Natural Resources Defense Council, National Wildlife Federation, Shelby County NAACP.
Nancy has served as Past State President of the Alabama CattleWomen's Association, Past President Shelby County CattleWomen's Association, Past President Montevallo High School PTO, Past President Four Rivers Audubon Society, Lake City Florida, Audubon Activist group representing 4 Rivers Audubon Chapter NAS, and was presented with the Key to the City, of Lake City, Florida, as a result of her work on behalf of the environment in that community. Her most recent accolade is being elected to serve on the Shelby County NAACP Executive Board.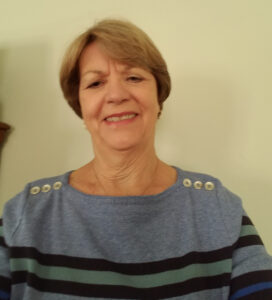 Sheila Roche, Assistant Secretary
Sheila Roche was born in Birmingham, Alabama. Sheila attended school in Jefferson County and graduated from Auburn University. She married in 1969 and moved to the Washington DC area where she raised her family and worked as a teacher in Virginia and Maryland public schools for almost 40 years. Upon retirement, she moved back to Alabama and now lives in Shelby County. After the Presidential elections of 2016, Sheila joined Shelby County Democrats where she has actively worked and advocated for the Democratic Party candidates in our state and federal elections.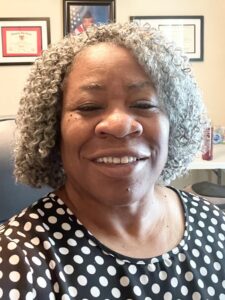 Teresa Stafford, Treasurer
Teresa Stafford is a native of Albany Georgia. She is a retired Air Force veteran; employed at Social Security Administration. Before retiring from the Air Force, Teresa earned her BS/MBA from Troy University. She has lived in Alabaster for 13 years – married with one daughter and one son. Teresa enjoys reading, watching old westerns, shopping and traveling (not necessarily in that order).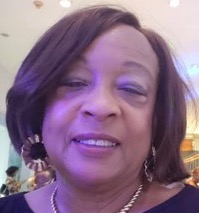 Jennifer Canty, Assistant Treasurer
Jennifer is a Senior Quality Analyst for PA Logic, LLC. in Auburn, AL. She recelved her Bachelor of Science degree from Alabama State University and a Master of Science from the University of Detroit. She moved back to Alabama after spending over 30 years in Detroit, MI. She Is a member of the Jefferson/Shelby County Alumni Chapter of Alabama State University Alumni Association, the Jefferson County Alumnae Chapter of Delta Sigma Theta Sorority, Inc., and the Shelby County NAACP. She is a native of Montgomery, AL, and has Iived in Alabaster for 10 years. She enjoys traveling, shopping, spending time with family, and attending Alabama State University football games.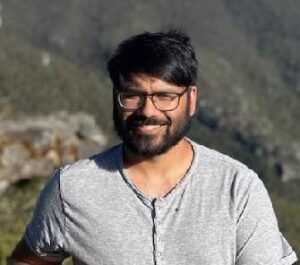 Anondo Banerjee, Vice Chair for Young Adults
Anondo Banerjee likes to say he's basically Alabama born and raised. Born in Nashville, and then moving to Hoover at 6 months old, that's pretty accurate. Anondo spent his early childhood in Hoover and the rest of his teenage years in Tuscaloosa. He left Alabama for UNC-Chapel Hill to pursue his undergraduate degree and returned to get his Masters in Public Health from UAB. Anondo was uplifted by Georgia sending two Democratic senators to DC, but wasn't really pushed into action until he saw more Libertarians on his ballot than Democrats. With that in mind, he thinks that with the right foundation and hard work, Alabama can move in that direction of our new blue neighbor. As such, he's very excited to work to increase youth involvement in Shelby County. We've already witnessed young people being affected by the political decisions being made (or not made in the case of common sense gun regulations) and they want their voices heard.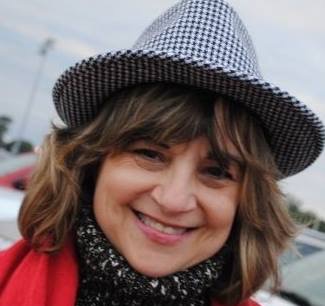 Toni Vaughn, Vice Chair for Senior Affairs
Toni Kornegay Vaughn (District 9) is retired insurance Claims Executive for the SE U.S. She was SE Claimswoman of the Year (runner up National), Alabama Insurance Woman of the Year, and Bham VIP (Boss) of the Year. She has been involved in many Community activities. She chaired SPHS Evening in the Park, a fundraiser for the Arts for 3 years. She is a member of 1st Christian Church serving as Youth Leader for 7 years, as a deacon, and on the building committee as well as VBS volunteer and Sunday School teacher. She remains active in her collegiate sorority having served as President and Secretary of the Birmingham Alumnae, on the fundraising committee for the new chapter house, serves as a mentor to collegiate women, and chaired "Make Some Noise," a fundraiser for local hearing impaired children. Politically she is involved in "Moms Demand Action," lobbying in the Alabama Legislature for sensible gun laws, and has participated in women's marches and healthcare sit ins. She is a graduate of The University of Alabama (finance major). She has been married to Roe 38 years raising 2 daughters, Heather (deceased 2011) and Kayla, a nurse. She is passionate about immigration for many reasons, foremost as Kayla was born in Honduras. She is the female elected representative to the SDEC HD 41.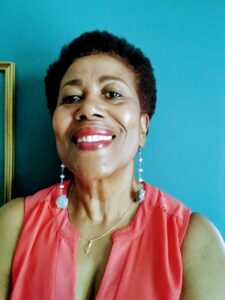 Annie Hackworth, Co-Vice Chair for Minority Affairs
Annie is a retired registered nurse having worked in Oncology at UAB Hospital. She is on the Board of Directors Victory Counseling Centers and the Shelby County NAACP. Her volunteer commitments include the Red Cross, Alabama National Cemetery, Justice for All and healthcare advocacy groups.
.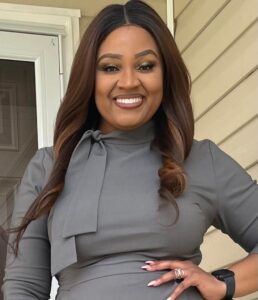 Latraunda Smith, Co-Vice Chair for Minority Affairs
LaTraunda is a native of Montgomery, Alabama. She attended Auburn University Montgomery, receiving both her Bachelor of Science and Master degrees in Elementary Education. She is currently pursuing her Education Specialist (Ed.S) also in Elementary Education. She resides in Alabaster with her daughter. LaTraunda has worked as an educator for 6 years, with Midfield City Schools and currently as a 2nd grade teacher with Hoover City Schools. She is a member of Zeta Phi Beta Sorority Incorporated, where she serves as Co-Chair of Z-Hope (Zeta's Helping Other People Excel), in Birmingham, Alabama, hosting a variety of projects that serve the community. She is also a member of the Order of the Eastern Star #895 and Gamma Sigma Sigma National Service Sorority. She joined the Shelby County Democrats because she wanted to be a part of an organization that promotes change not only within the community but for the world. She wants to see a change with gun safety and progression within our educational system especially in urban and rural settings in public education.
.
.