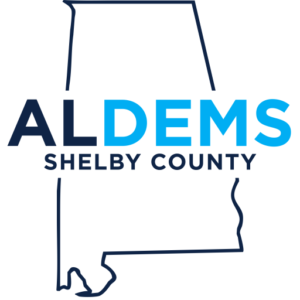 Welcome to Alabama's
Shelby County Democratic Party
Shelby County Democrats are committed to working towards a government that is beneficial for all the people of Alabama, regardless of gender, race, age, religious beliefs, sexual orientation, or ethnicity.
Click on the icons in the upper right corner of the screen to view us on Facebook, Twitter, or YouTube.
See our "Events" tab for a calendar of upcoming social gatherings and meetings.
Click here to view details for the upcoming Civic Engagement Conference presented by the
West Alabama Young Democrats.

YOU ARE INVITED TO OUR
BLUES & BARBECUE FUNDRAISER
with Earl "Guitar" Williams and the Juke Band
Saturday, October 7, 2023 1:00 pm – 5:00 pm
What better way to spend a pleasant Saturday afternoon than listening to live blues, enjoying all you can eat and drink, and supporting the Democratic Party's efforts to elect Democrats and promote important issues? Come meet other Democrats and special guests. Plus, find a treasure in our always-exciting silent auction! Click here to download our flyer!
Tickets: $60 per person
To order: Text 205-914-0100
Location: 7078 N. Highfield Dr., Birmingham, AL 35242
To pay by check, make payable to Shelby County Democrats and send to:
Shelby County Democratic Executive Committee
PO Box 935
Alabaster, AL 35007